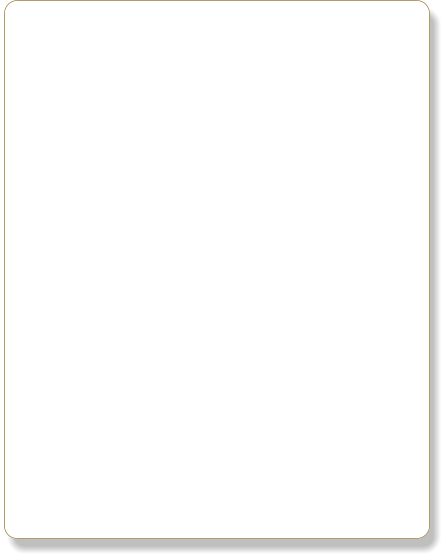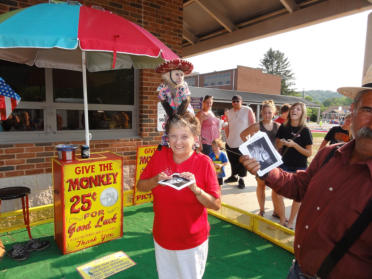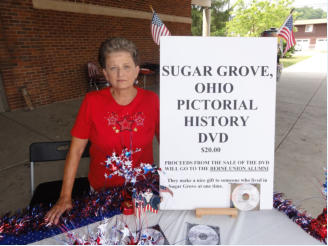 Yes,
It includes monkeying around.
The first two story structure in Monterey, a town much older than San Francisco.
Read about the man and the times in "Thomas O. Larkin: A Life of Patriotism
and Profit in Old California" by Harlan Hague and David Langum,
Univ. of Oklahoma Press (c) 1990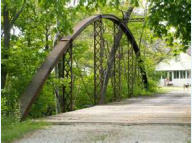 Sugar Grove historical bridge over Panther's Creek.
Click for Sugar Grove Historial Society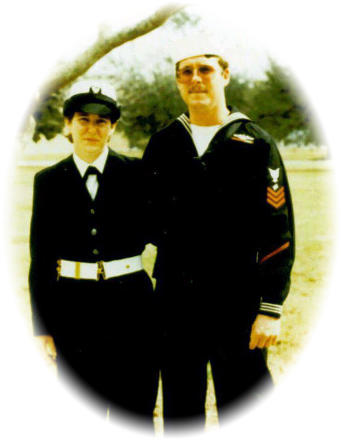 Paula Gumpman's graduation
from her 1986 boot camp in Orlando, Florida.
Shown here with her brother, Glenn.
So Young - a Time to Serve.
The
M
onastic City of Clonmacnoise
and its
Cultural Landscape
is located in
Counties Offaly, Roscommon and Westmeath in the
centre of Ireland.
It is an
unparalleled and outstanding
example of a relict early medieval Insular
monastic city
unobscured by modern building development. It is set within a
superlative semi-natural landscape that deepens it spiritual qualities, adding
greatly to its authenticity and integrity.
Another beautiful photo from Patrick B Larkin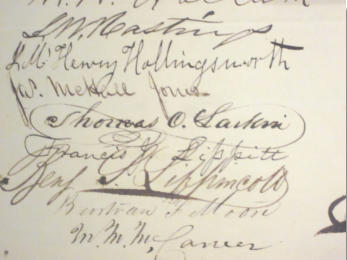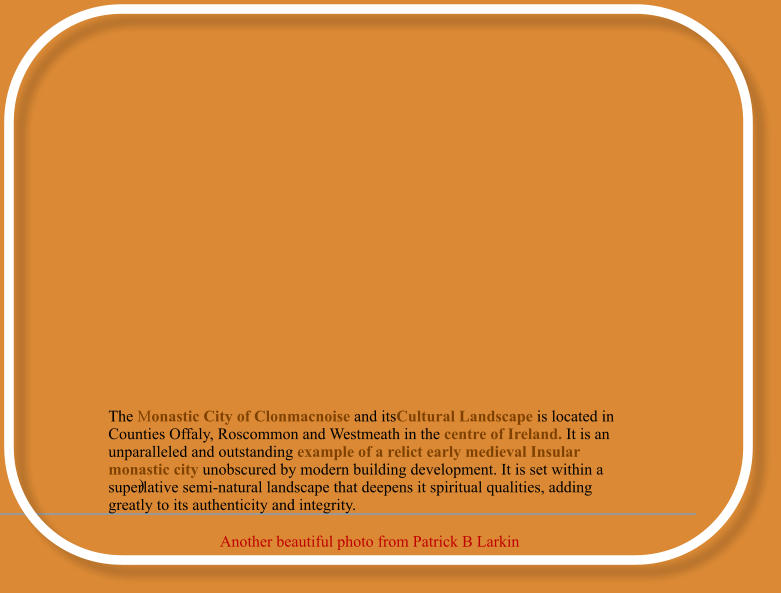 While working at the Sugar Grove July 4th
celebration for the Berne Union Alumni,
Bonnie sold Sugar Grove Pictorial History DVDs.
If your interested and would like to have one,
give her a call. It has pictures from the late
1800 hundreds to present day, with captions
for each picture. Berne Union Band provides
the background music.
........$20.00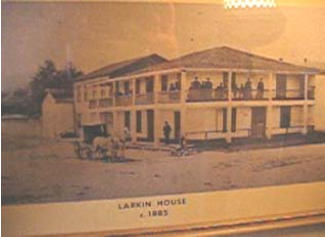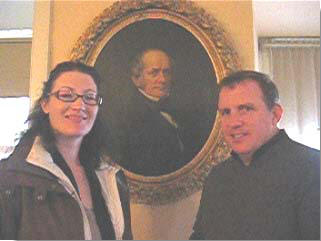 Larkin History - San Francisco CA.
Signature of Thomas Oliver Larkin on the Constitution
of California (1849) - California was admitted to the
Union in 1850 -same year John's father ancestors left
Kilquain, Co Galway.
Thomas O. Larkin - signature on California constitution -
"second in importance only to John A Sutter
in bringing California into the Union."
T.O. Larkin was very important figure from
the early 40's to the late 50's.
Niamh Larkin of Galway, John J. Larkin of New York (aka Seán Séamus) in front of portrait of
Thomas Oliver Larkin at the Larkin House National Historic Site. Thos. Larkin was "second in
importance only to John Sutter in bringing California into the United States" in 1848.
Niamh Larkin of Galway and Vancouver
in Carmel by the Sea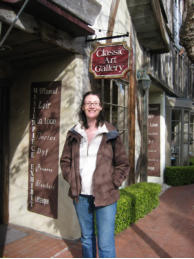 As a child, this wall seemed to me to reach up to the sky. It
surrounds the Kilcooly estate down in South Tipperary,
where my family, the Hogans, have lived for generations.
I would walk the whole length of the wall, right around the estate,
idling tracing my fingers across the old ivy-clad stones ...
I would stop and lean against it for a while and try to
conjure up visions of what lay behind it
... Kilcooly ... 'The Big House' ... a fairy wonderland in my mind,
a secret kingdom.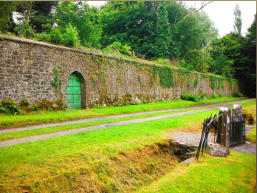 TEENY CAR ...
MIGHTY DREAMS ...
MY CHILDHOOD KINGDOM IS FOR SALE !!!!!
The sale includes the mansion house, five staff houses, excellent stables, numerous outbuildings
and 313 acres of wooland and grassland, beautiful avenues, walks and a five-acre ornamental
lake with boathouse.
Finally, after i'mnottellingyouhowmanyyears,
I drive through the impresive gates
of the towering wall surrounding the house
which excited my colourful childhood imaginings.
Up the sweeping drive and, within a few moments,
my little red are is parked at the foot of the
BACKDOOR
steps, I get out and survey..
The Big House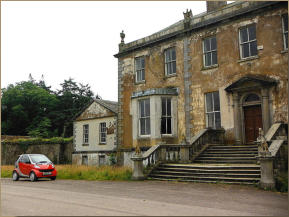 Lori Liebold Combs and Peggy
Taylor, Heath, and Marlo Grubb
From
colorfully costumed
dance participants parading in the
Grand Entry
to rhythmic dances
and chants, experience
Kansas Native-American Indian culture
first hand. It all happened
at the presentation by the
Mid-American All-Indian
Center at Century II Expo Hall in
Wichita July 9-10. The first-ever festival will serve as a showcase for the art, dance, history,
and song of the culture for which
Kansas was named
as well as an opportunity to renew American
Indian cultural ties and preserve their rich heritage.
Included in the festival is a
powwow
, Native American people's traditional way of
meeting together to share in dancing, singing, and visiting.

Marley James and family traveled to Wichita to experience the Ameircan Indian
festival
Among the photos:
Painted Pony Presentation given by Old Cowtown Museum's Greg Hunt
and David Scraper and featuring "Tim" and "Barney" (Cowtown's Percheron
Horses) and introducing, Kneehigh.
Marley participating in Indian Hand Games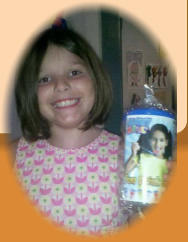 Marley - very happy to be seven .